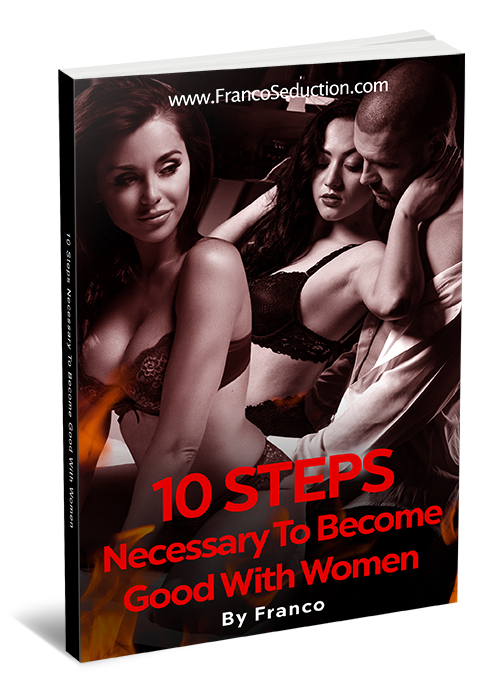 Do You Like

Hot Women?
"10 Steps Necessary To Become Good With Women" - Book by Franco, The Natural

The Most Important Things A Man Needs To Know When Dating Beautiful Women!
Subscribe And Get Your Free Copy With Franco's Regular Advice On Meeting Hot Women And Managing Them In Relationships!
Franco Seduction - Dating Advice & Female Relationship Coaching For Men That Actually Works! www.FrancoSeduction.com